Wowza Hosting
Wowza Streaming Engine, has all the advantages of Red5 plus much more!
1 – Heavy duty load management – Now connect more and more users!
2 – Certified Stability – Run commercial applications without fear!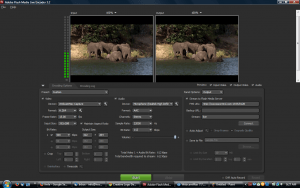 3- Higher video quality – Flawless H264 streaming.
4 – Multi-platform support – Stream to different endpoints, IPhone, IPad, Android, Flash, VLC and more…
Ideal solution for Sport Events, Churches, big or small who want to Broadcast Live so increasing their attendance. Using our Wowza Streaming services is the optimal solution to broadcast to a large audience from a few days or to the more permanent online TV stations. Our prices are the lowest on the market, taking in consideration the bandwidth allowed to each plan.

For more information regarding Wowza or any other questions that you may have, our experienced support engineers are ready to assist you. For your convenience we are available 24/7.
Order a Wowza engine streaming demo account and test our services. This demo account includes 5 max. listeners, 500 MB of traffic and is available for 3 days. You can upgrade to a paid account anytime and keep the same settings. Order Free account here.
Please contact Sales if you need a customized plan.
Free Jwplayer Premium Edition.