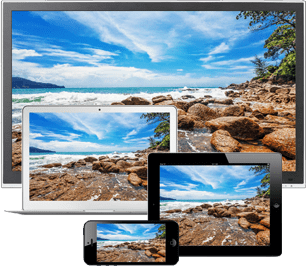 With Wowza Streaming Engine
to Desktops, Mobiles and Tablets!
Red5 Hosting
Hosting Marketers has been providing Red5 on all our servers since 2005, few Hosts have more experience than Red5 than us, we were the first web host offering Red5 on shared servers at an affordable price, we proved the world that it was possible to offer shared servers on Red5 to anyone. Our customer support team has worked intensely helping developing red5 since its very conception, some our customers are the developers of Red5.
Although Red5 is becoming obsolete it is still important for video chats and allows video and audio and image sharing with very little latency.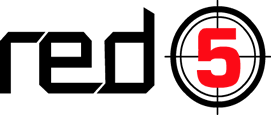 Red5 servers service fully supports all video chats platforms as long as they use red5.
We offer on our servers from the old Red5 version 0.8 to the very latest Red5.
Video 1
Disk Space 5 Giga

File Transfer 500 GB
Red5 no
FFmpeg yes (latest)
Python yes (2.7 >> 3.7)
Node.js yes
Ruby yes
Git, CVS, Subversion
Cpanel/Softaculous
FREE SSL Certificates For Life
Unlimited Domains/Emails/Databases
CloudFlare + Railguns
LiteSpeed + LSCache
CloudLinux + PHP Selector (PHP 5.6 >> 7.3)
Video 2
Disk Space 10 Giga

File Transfer 1000 GB
Red5 yes (35 viewers allowed)
FFmpeg yes (latest)
Python yes (2.7 >> 3.7)
Node.js yes
Ruby yes
Git, CVS, Subversion
Cpanel/Softaculous
FREE SSL Certificates For Life
Unlimited Domains/Emails/Databases
CloudFlare + Railguns
LiteSpeed + LSCache
CloudLinux + PHP Selector (PHP 5.6 >> 7.3)
Video 3
Disk Space 20 Giga

File Transfer 2000 GB
Red5 yes (50 viewers allowed)
FFmpeg yes (latest)
Python yes (2.7 >> 3.7)
Node.js yes
Ruby yes
Git, CVS, Subversion
Cpanel/Softaculous
FREE SSL Certificates For Life
Unlimited Domains/Emails/Databases
CloudFlare + Railguns
LiteSpeed + LSCache
CloudLinux + PHP Selector (PHP 5.6 >> 7.3)
Video 4
Disk Space 30 Giga

File Transfer 3000 GB
Red5 yes (75 viewers allowed)
FFmpeg yes (latest)
Python yes (2.7 >> 3.7)
Node.js yes
Ruby yes
Git, CVS, Subversion
Cpanel/Softaculous
FREE SSL Certificates For Life
Unlimited Domains/Emails/Databases
CloudFlare + Railguns
LiteSpeed + LSCache
CloudLinux + PHP Selector (PHP 5.6 >> 7.3)
Video 5
Disk Space 40 Giga

File Transfer 3000 GB
Red5 yes (90 viewers allowed)
FFmpeg yes (latest)
Python yes (2.7 >> 3.7)
Node.js yes
Ruby yes
Git, CVS, Subversion
Cpanel/Softaculous
FREE SSL Certificates For Life
Unlimited Domains/Emails/Databases
CloudFlare + Railguns
LiteSpeed + LSCache
CloudLinux + PHP Selector (PHP 5.6 >> 7.3)